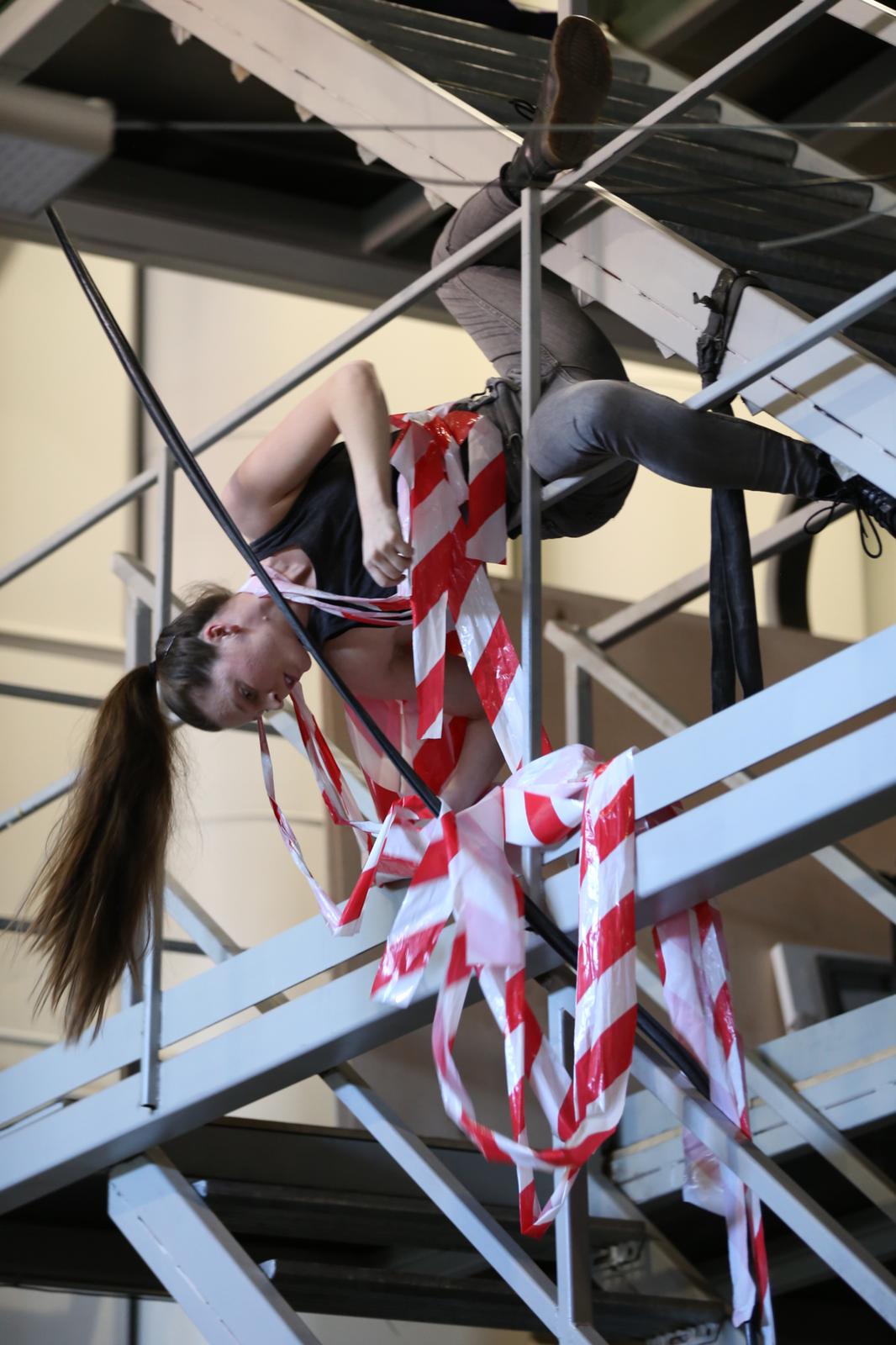 Elbow Room Lab is an annual site-specific circus laboratory initiated by Ilmatila association.
The event has been organized in collaboration with Urban Mill Innovation Platform since 2019. In 2021 the event was hosted by Aalto Design Factory.
The first edition of Elbow Room Lab in 2019 was aimed at circus performers specializing in aerial work, in 2020 the emphasis was in facilitating meetings with circus performers and artists from different art forms.
Participants in 2021:
– Natalie Reckert (Germany), circus performer
– Karoline Aamås (Norway), circus performer
– Emma Langmoen (Norway), circus performer
– Milla Kurronen (Finland), circus performer
– Ghia Lumia (Finland), circus performer
– Ilona Jäntti (Finland), circus performer
– Tuula Jeker (Finland), architect/animator
– Inkeri Jäntti (Finland), photographer
Participants in 2020:
– Antye Greie-Ripatti/AGF (East Germany), sound sculptres
– Merja Pöyhönen (Finland), puppeteer
– Saana Leppänen/Circus Sabok (Finland), circus performer
– Kert Ridaste/Circus Sabok (Estonia), circus performer
– Ghia Lumia (Finland), circus performer
– Ilona Jäntti/Ilmatila (Finland), circus performer
– Tuula Jeker/Ilmatila (Finland), architect, animator
– Kauri Klemelä (Finland), light designer
– Inkeri Jäntti (Finland), photographer
Participants in 2019:
– Eleonora Dall'Asta/La Tribu Performance (Panama), aerialist
– Eliška Brtnická/Cirkus Mlejn (Czech Republic), aerialist
– Hege Eriksdatter Østefjells (Norway), aerialist
– Saar Rombout (The Netherlands), aerialist
– Ilona Jäntti/Ilmatila (Finland), aerialist
– Tuula Jeker/Ilmatila (Finland), architect, animator
– Circ2m (Finland), aerialists
– Inkeri Jäntti (Finland), photographer